Salesforce Summer 14 Preview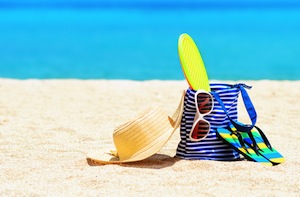 Summer 14 salesforce sandbox preview scheduled to begin JUNE 6, 2014. If you would like your Sandbox organization to take part in the Summer '14 Preview, your Sandbox must be active on a preview instance by June 6, 2014 to take part in an overall instance upgrade.
For more info go to "http://blogs.salesforce.com/company/2014/05/text-messaging-sales-prospecting.html"
10 Key Dates for the Salesforce Summer '14 Release
May 8th – Sign up for a pre-release org
May 12th – Your ideas "Coming in Summer '14"
May 22nd – Release notes available and release website updated
June 6th – Sandboxes upgraded
June 17th and 18th – Release readiness live broadcast
June 20th – NA1 upgraded
June 27th – Release training available
July 7th – The second release weekend (This is when another set of instances — NA6, NA7, NA8, and NA9 — gets upgraded).
July 18th – The final release weekend (All remaining Salesforce systems will be upgraded over this weekend. This is also the upgrade weekend for any Sandboxes you've opted not to include in the Sandbox preview.)