How to find which Salesforce edition I am using:



To find which salesforce edition you are using. Follow below steps.
Go to set up ->click on Administer you will edition like below based on which edition you are using.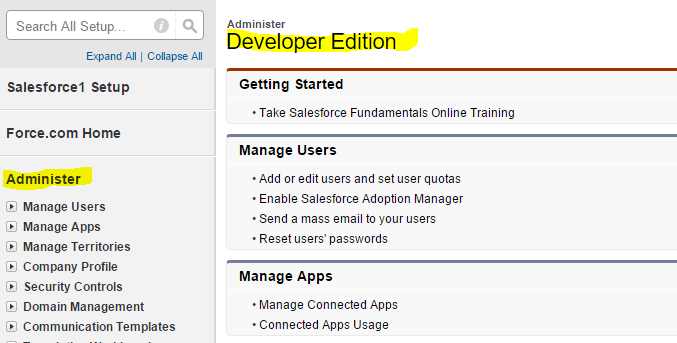 What are the different Salesforce edition:
Group
Professional
Enterprise
Unlimited
Pro
Business Plus
There are many other Salesforce editions. there editions base don the which type of service you are using like Sales, Service, marketing and platform.