Creating new salesforce dashboards : In our previous salesforce tutorials we have learned what is a dashboard and reports in salesforce, How to create new folder in salesforce, how to create standard report types in salesforce, How to create custom report types in salesforce. In this Salesforce Tutorials we are going to learn about creating new Salesforce Dashboards.
Creating New Salesforce Dashboards
Dashboards in Salesforce are the graphical representation and visual presentation of reports data in salesforce. Salesforce dashboards have some visual representation components like graphs, charts, gauges, tables, metrics and visualforce pages. Salesforce dashboard components are used to represent data. We can use up to 20 components in single dashboard.
Folders are used to store Reports and dashboards data. To learn how to create folders for folders and dashboards in salesforce refer.
How to create new Salesforce Dashboards.
To create New Salesforce dashboards in salesforce go to Reports Tab.

Select New Dashboard button as shown below.

Now we are taken to new Screen we have to drag and drop components from left side bar to the right Columns.
Below are the list of Components.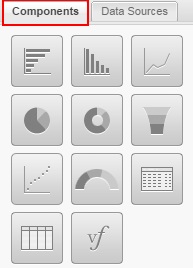 Data Sources are the reports which we have created earlier. Reports must be selected as data source when creating salesforce Dashboards.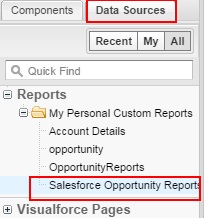 We have selected Horizontal Bar chart from the components list as shown below.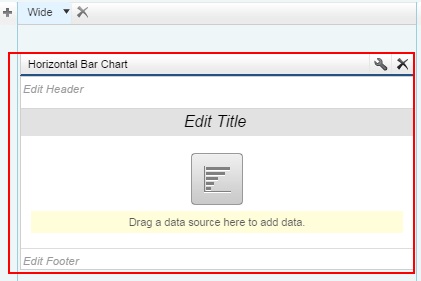 Now go to data source section and select the report to which you want to generate dashboard. Here we have selected Data source as Salesforce Opportunity report.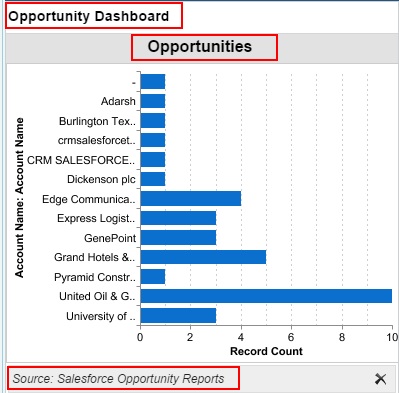 Enter Header name and Title for the Dashboard.

For formatting settings click on settings button as shown above.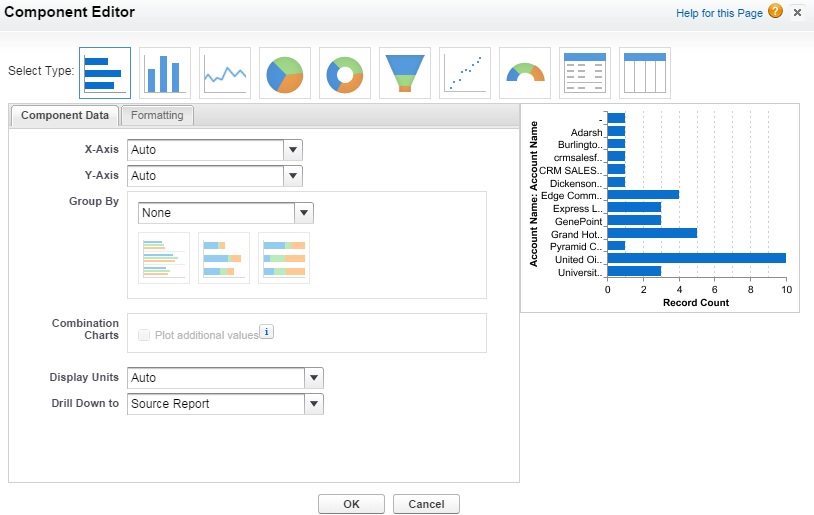 After formatting settings in the above screen click on OK button Save Salesforce Dashboards settings..