Email a Quote in salesforce : In our previous salesforce tutorials we have learned how to create a quote in salesforce, how to modify a quote in salesforce. Today in our salesforce training tutorial we are going to learn about how to Email a quote in salesforce.
Emailing a Quote in salesforce for the customers is done for the approval processes from the customers. The quote must be approved by the customers. Emailing a quote is done by attaching a PDF Quote to the customers or recipients Email addresses. The recipients will download the attachments and view the downloads in normal PDF format. We can also create custom Quote Templates with different Quote Format which includes Quotes details in it.
Emailing a Quote in Salesforce
Now we learn how to email a quote in salesforce to customers or recipients. Click on Opportunities Tab.

Select any opportunity to which you want to Email a quote.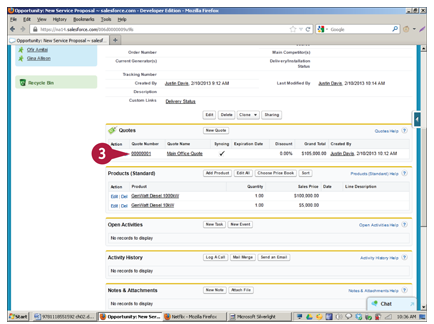 Now go to Quotes section in the opportunities and select the quote you want to send which we created in our previous salesforce training tutorial.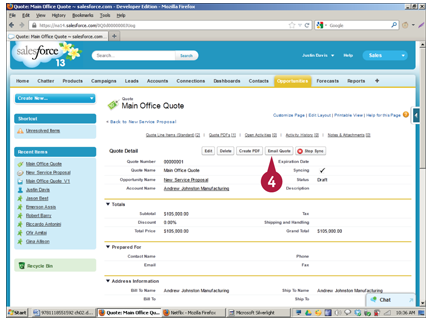 Now select Email Quote as shown above. After selecting Email Quote an Email Template will be opened as shown below.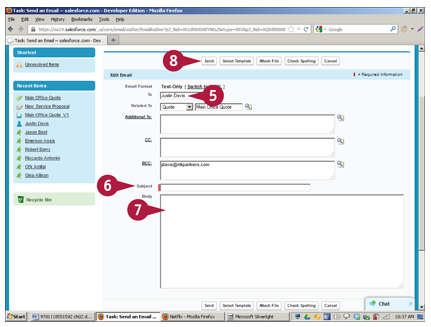 Here we are required to enter the name of the customer, Enter description subject for the Email, Enter Body text of the E-mail. We can also enter CC and BCC Email Addresses.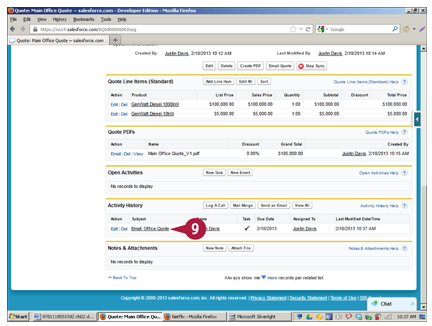 After enter all the details as shown above select Send Button. Emailing a quote in salesforce has been done successfully.
After sending email salesforce records activity on the quotes to which the email has to be sent to the customers. Other users in an organization are also able to know the data and the time of the email was sent.