IaaS – Details on IaaS Cloud.
In our previous Salesforce Tutorial we have learned about What is PaaS, benefits of PaaS and Advantages of Platform as a Service. In this Salesforce Training Tutorial we are going to learn about IaaS and Top IaaS Cloud Service providers.
Full form for IaaS is "Infrastructure as a Service". Here in IaaS the cloud service providers will provides infrastructure like servers, hosting services and storage. Servers and storage's are the basic services provide by Cloud Service Providers.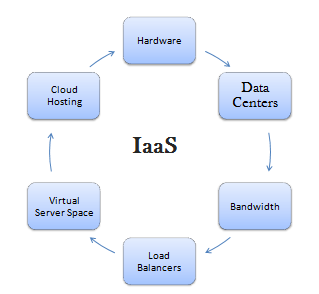 Infrastructure as a Service Iaas is one of the main service required in cloud computing after SaaS and PaaS clouds.Choosing right IaaS provider is an important thing. Some many cloud Service Providers will provide Maximum Size servers and charges low cost. Depending on our requirement we like to choose 8-core , large memory machine to run our Database (or) Big database analytics.
Coming to Storage Service provided by Cloud service Providers we are able to find large block storage and also local systems connected . Servers and Storage collectively provided by Infrastructure as a Service(IaaS) Providers.
Benefits and Features of Iaas cloud.
Infrastructure as a Service cloud has high scalability.
Hardware cost is reduced.
Infrastructure as a Service cloud can be accessed from anywhere using internet.
Infrastructure as a Service provides high securitized data bases.
Top cloud providers (IaaS).
Amazon web Services.
AT&T.
Bluelock.
CA Technologies.
Cloudscaling.
DATAPIPE.
ENKI.
Enomaly.
Eucalyptus Systems.
GoGrid.
HP