Generating Quotes in Salesforce allows us to collect information from products and price books which are collected in to opportunities. Generating quotes is salesforce are done only in PDF format and sending the PDF quotes through email to a customer. If we want to generate quotes in any other format we have to use other tools like Congo Merge. We can also use mail merge templates to generate documents in Microsoft Word format.
In this salesforce tutorial we are going to learn how to customize quotes in salesforce, How to generate quotes in salesforce, preparing quotes for customers, Revising quotes, sending quotes.
Generating quotes in salesforce

.

Before generating quotes in salesforce we have to create Quote Template in salesforce. After creating quote template in salesforce only we have to generate quotes. In this salesforce training tutorial we are going to create Generate or Build quotes for Opportunities.

Quotes are created for only opportunities in salesforce to generate quotes for opportunities go to Opportunity Tab and select the opportunity record.

Step 1 :- Go to Opportunity Tab.

Step 2 :- Select the opportunity to which the quotes are to be received.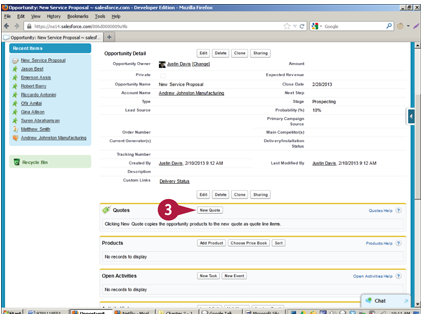 Step 3 :- Select New quote button as shown above.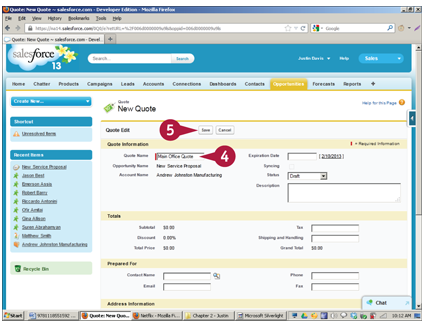 Enter Descriptive name for the quote and select Save button as shown above.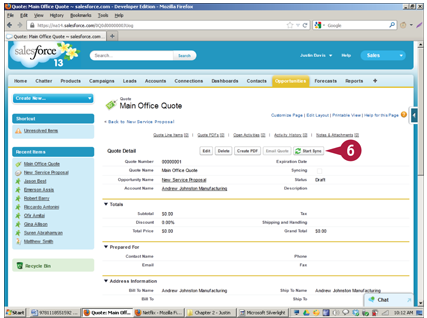 Now we have to sync. Select Start Sync Button as shown above.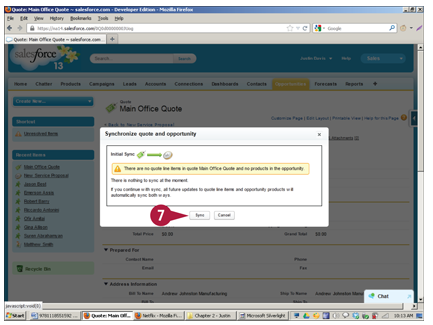 Now a pop up window will be opened select sync button to confirm syncing.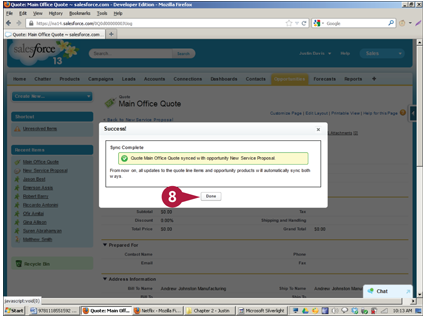 Syncing processes will be done after few seconds. Select Done.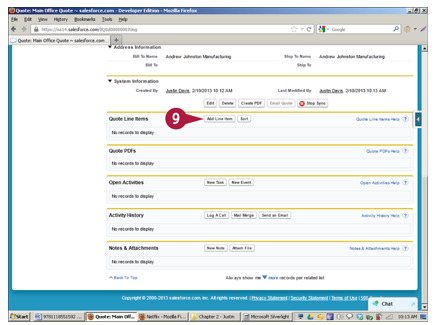 Now select Add Line items button.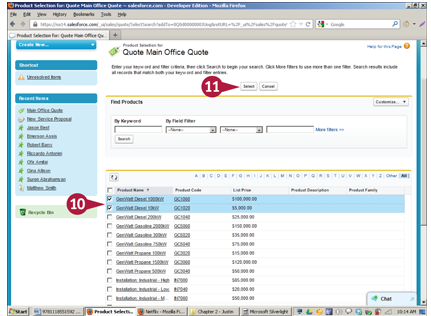 After selecting line items new window will be appeared to which we have to select the items that to be appeared in quote. Select the check boxes as shown above to add products in quotes.
Now Click on Select button.
Enter the product quantity for each item that we selected previously in the quote.
Finally select Save button and successfully we have created Quotes in salesforce. Add discounts to quotes by defining discount percentage for a quote line item. Discount percentage will be automatically included in the final quoted price.