Salesforce app exchange
Salesforce App Exchange is a cloud computing marketplace, developed and hosted by salesforce.com and it is launched in 2005 by salesforce.com.
Salesforce app exchange is world's largest, top most and first cloud computing application. Salesfroce app exchange is custom developed applications where u can build, customize and develop salesforce applications.
Using salesforce app exchange you can share applications to million of other users all over the world.
Benefits of using Salesfroce AppExchange
Companies/Users can use direct the app to download to your salesforce instance.
It is a gateway to a lot of prospects and has made it possible for many companies to build a rapport with potential customers
Customers can post reviews about their experience with apps and services, which are a great help when other customers are shopping for a particular app.
AppExchange provides a lot of scope to build and develop innovative applications.
How to install AppExchange app in salesforce?
Here i will explain how to install app exchange application in your salesforce organization. Now i will install a simple app and will explain. Now i need an app to generate documents. Sdocs is a free app to generate pdf, word and excel. To install this app follow below steps.
Step1: Login into your salesforce and go to app menu at and select app exchange . See the below image for reference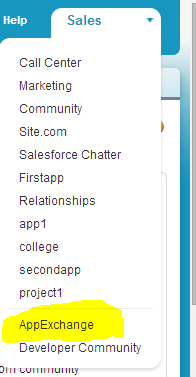 after clicking on app exchange it will navigate to "https://appexchange.salesforce.com/"
or you can directly type "https://appexchange.salesforce.com/" this url in your browser.
Step2: In this app exchange site you can search the app you need. Now i will search for Sdocs app. see the below image for reference.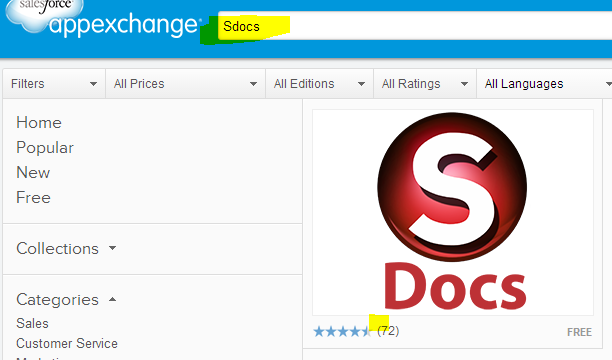 Click on that app. After clicking on that app you will navigate to app detail page. That page contain details of that page like pricing, when it was released, and video's or images about that app. see the below screen for reference.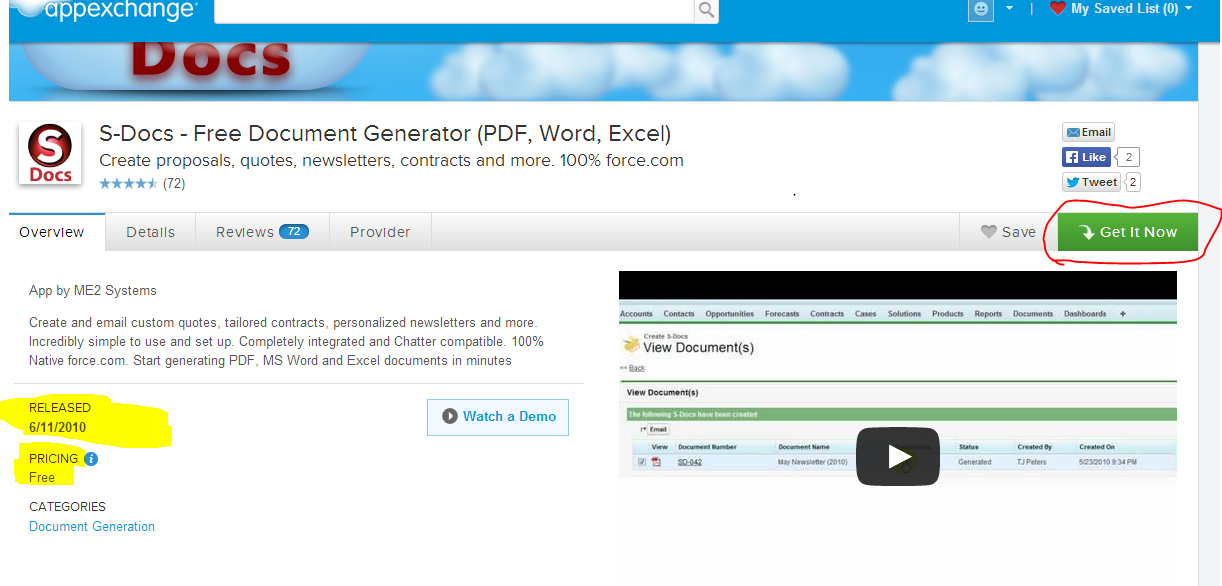 To get the app click on Get it now button which is in green color in above image.
Step3: After clicking on get it now, it will ask for where you are going to install. In Production? or in Sandbox?
Select the environment you are going to install the app and next accept the terms and conditions and Click on "Confirm and install " button.
Step4: And next enter your environment credentials and log in. you will navigate to package installation details. see the below image for reference.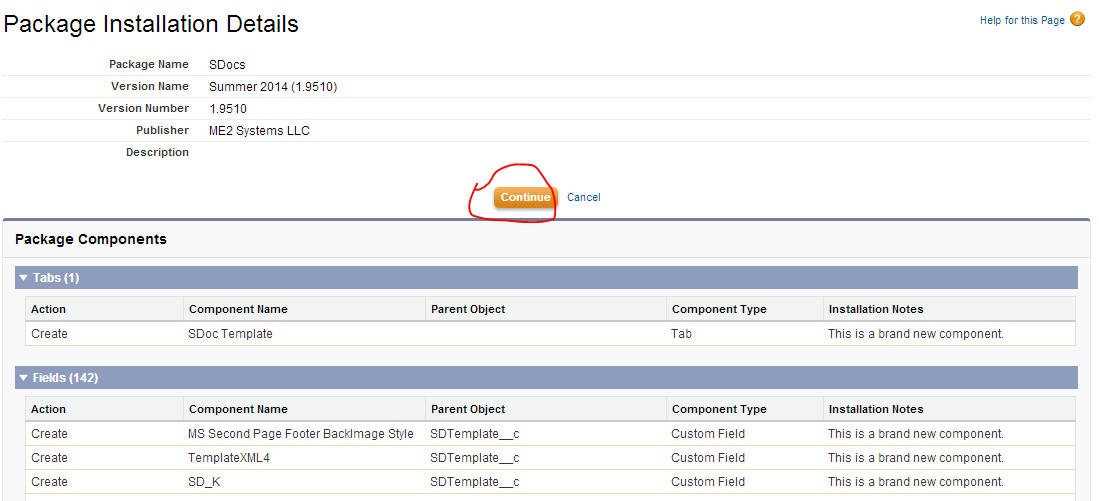 If you want to continue to install, click on continue button and click on NEXT .
Step5: Select the security levels. For whom you are giving access. To admins? or to all users? or by profiles?
Here i am giving permission to admins only. see the below image for reference.

And click on NEXT. And finally click on INSTALL button. Once installation complted. you will notified by an email.
If you want to check the app is installed or not, Go to Setup -> Build -> click on installed apchages. Here you can see installed package details in your org.