CRM Software :- In our previous CRM Software Training Tutorial we have learned about Call Center CRM and It's Features. In this CRM Software Training we are going to learn about What is CRM Software, How to choose best CRM Software, CRM Software features and benefits, free CRM Software's, CRM Software Comparisons and online CRM Software.
What Is CRM Software
When you are running a business, it is very important that you keep track of the clients that you have as well as the interactions that you make with them. In addition to the clients, it is also equally important that you keep track of the investors, employees and pay vendors and many more. However, all this can be overwhelming. Heck, it was overwhelming some time back before the advent of the internet and many new technologies that we currently have. One of the technologies that can make work easier as you track these people and perform other tasks daily, is a CRM software. What is a CRM software you might ask? Well, it is a software that is designed to help businesses to manage customer relations and data, automate sales, have access to the relevant business information, customer and marketing support as well as manage the employees without having to drown yourself in multiple softwares.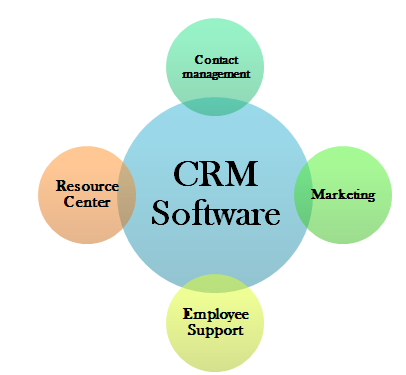 Over the years many CRM softwares have been developed due to the increase in demand. As such, if you are not tech savvy you may get confused when you are out in the market looking for the best software to use in your business. However, after this article, you will have clear line of thought and you will know precisely which one to pick out for your business without any hassles.
How To Choose The Best CRM Software.
When purchasing a CRM software, you will be presented with the option of buying a program that is cloud-based or that is hosted in your very own server. They both are advantageous and can provide you with unlimited access to the customer accounts as well as user. The following are some of the considerations that you should make.
CRM software's each have features that allow you to create client accounts as well as individual accounts and keep interacting with them. The best CRM software for your business will allow you to connect with other employees in the company such as the tech guys, finance and other departments making it easy to answer real time client queries.
It is crucial that you know how many employees and departments that you have in the company that the CRM is meant to serve. Some solutions will charge you a flat rate regardless of the number of users while other will charge you depending on the number of users that the CRM will support.
Marketing and sales features.
If you are looking to grow your revenue and increase the customers that you serve and have, you will have to ensure that the CRM software that you pick out has marketing and sales features. This will enable you to forecast the marketing campaigns, generate quotes of sales, track the competition and follow leads.
Employees support and tracking
The best feature found in some of the CRM software's is the ability to track the interactions of the employees with the customers. You get to see the technical queries that a customer had and the solution provided by the customer care service and if it was done in a timely manner. This information can be used to fill in annual evaluation of performance as well as assign tasks.
Regardless of where the data is stored, it is fundamental that you have fast access to it. Whether in the cloud or in the servers in your offices. In addition, the steps followed to have the information should not be too lengthy as this will cut down on the productivity of the employees.